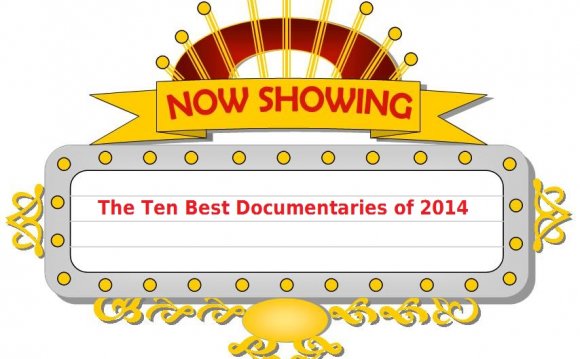 So many of the past year's documentaries tell incredible stories. And as the best of them also find new ways to tell stories, to highlight your parts in the process as well as the collaborations between filmmakers and subjects, they are also 2014's best films.
(Grain Media Ltd.)
10
Virunga
Orlando von Einsiedel
Part undercover investigation, part adventure tale, Virunga tells the story of a group of rangers at Virunga Park in Congo dedicated to saving endangered mountain gorillas. Framed by political struggles over oil and money frame this story, which finds focus through the charismatic ranger Andre Bauma, whose relationships with the gorillas appear deeply emotional. Given that some 140 park rangers have been killed since the civil war in Congo began in 1996, Andre's dedication to a "family" comprised of gorillas and fellow rangers is shaped by peril as well as sympathy. This inspiration emerges in part because Andre is so patently compassionate, but the appeal he embodies also has to do with the logic of his approach and his understanding of the dynamics among human beings and the planet. In this, Andre is at once utterly familiar: a movie hero and also an incisive and persuasive advocate of common sense.
(Kartemquin/CNN)
Life Itself
Steve James
"This is not only your film." With this brief email message, Roger Ebert makes clear what you already know. Directed by Steve James, Life Itself is, like all documentaries, a collaborative project. If this idea of collaboration might be understood as a theme in this list of best documentaries, it is also a truth too rarely presented so plainly. Ebert, of course, understands and lives this truth, embraces its complexities and contradictions, finds in films their reflections on "life itself" (as he titled the memoir from which the documentary takes its title), but also fins in life reflections of movies. Vibrant and affectionate, Steve James' film recounts that life, in interviews and in photos, as Ebert faces death from cancer. Here, especially, Ebert, James, and Ebert's wife Chaz share images that are at once intimate and inspiring, painful and absorbing, concerning the ways that bodies betray and minds persist, lives intertwine and moments are preserved, and loss transforms life.
(Zipporah Films)
National Gallery
Frederick Wiseman
"Paintings change. And how you look at them changes as well, " offers a guide in London's National Gallery. Fredeick Wiseman's film shows those who look at paintings as much as it shows paintings, watches people make sense of what they see, arrange space, copy and create art, learn about the past and think about themselves. As Gallery administrators consider how to modernize its appeal (or keep up with modernization and mediation occurring all around it anyway), the art remains simultaneously object of desire and subject of study, a sign of artists' intentions that can never be known and yet form the focus of all manner of conversation and debate.
(Strand Releasing)
The Missing Picture (L'image manquante)
Rithy Panh
Looking back again on the genocide in Cambodia, Rithy Panh finds new ways to consider relationships between memory and history, forgetting and surviving. Using footage taken by the Khmer Rouge as well as photos and dolls, The Missing Picture tells multiple stories, at once passionate, personal, and devastating, organized by Panh's recollections of his family's brutal treatment and his own discovery of filmmaking. As the dolls embody pain and hopelessness, the "missing picture" cannot be found or possessed, but it can be described and imagined, it can help to make sense of chaos. The closing credits roll over photos of the filmmakers leaning over models, arranging dolls, they close on another diorama, dolls gathered in a city street, dressed in bright colors, playing instruments, singing, and listening. It's a dolls' scene as creative fantasy, of life reconceived.
(Cinema Guild)
Actress
Robert Greene
Robert Greene's documentary is most overtly about Brandy Burre, an actress going through a difficult transition, trying to get back into her professional life after taking time off for and with her family. More subtly, it's about acting, as means of survival, self-expression, and self-creation. To this end, the film makes visible the subtle, seductive, and sometimes jarring collaboration between Green and Burre, as she ponders the questions that might come up for anyone who's made choices, who's followed a particular path or left behind another. As she thinks through her past and considers new options for a future, including her hopes to return to acting, the film observes and also works with her. Throughout, Burre appears utterly and exquisitely self-aware, her moments of confession also thoughtful glosses on the act of confessing.
Cynthia Fuchs is director of Film & Media Studies and Associate Professor of English, Film & Video Studies, African and African American Studies, Sport & American Culture, and Women and Gender Studies at George Mason University.
Source: www.popmatters.com
RELATED VIDEO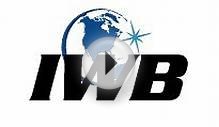 The Best Documentaries of 2014: World War III: The Day ...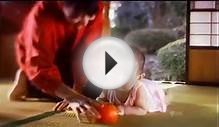 World War III 2014 (The Best Documentaries of 2014)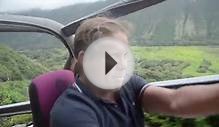 Best UFO Sightings Of April 2014 Full Length Documentary ...
Share this Post