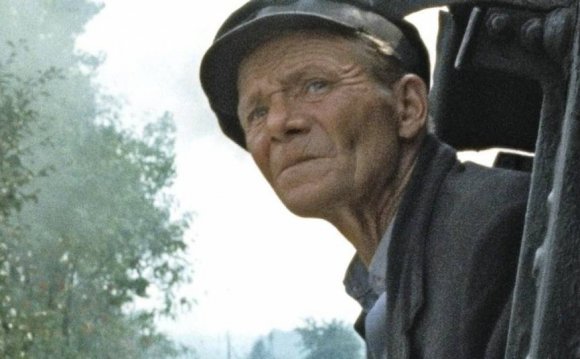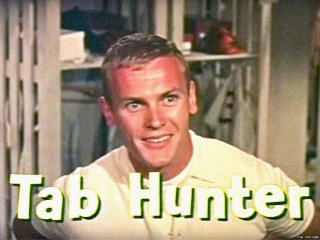 Best of Enemies
This documentary covers the legendary televised 1968 political debates between liberal Gore Vidal and conservative William F. Buckley Jr., in which the two intellectuals didn't always keep their rhetoric lofty — at one point Vidal called Buckley a "pro-crypto-Nazi" and Buckley responded by calling Vidal "queer" and threatening to punch him. Directed by Morgan Neville (an Oscar-winner for Twenty Feet From Stardom) and Robert Gordon, Best of Enemies is not only a master class in debate, it's also one of the most entertaining films of the year.
Tig
In 2012, Tig Notaro made comic history when she joked about her cancer onstage at a club in Los Angeles. The heartfelt routine launched her into fame and the national spotlight. And Tig, a new Netflix movie, chronicles the aftermath, a story of a lesbian comedian and cancer survivor who is searching for meaning, love, and perhaps parenthood through surrogacy.
Tab Hunter Confidential
Hollywood's all-American boy is setting the record straight (by coming out as gay) in his new documentary, Tab Hunter Confidential. Based on his 2005 autobiography of the same title, the film by Jeffrey Schwarz (Vito, I Am Divine) explores how Hunter dealt with decades in the closet while making dozens of films and delves into as personal details like his love affair with Anthony Perkins. Sadly, Hunter's struggle remains relevant in Tinseltown, as A-list stars are still grappling with the love that dare not speak its name. Perhaps they will find some courage from watching this insightful documentary.
Seed Money: The Chuck Holmes Story
For nearly 30 years, Chuck Holmes's Falcon Studios was the world's largest producer of gay pornography, altering the way a generation of gay men saw themselves and their sexuality. The story of its founder is told in this insightful new documentary, Seed Money: The Chuck Holmes Story, directed by Mike Stabile. Through archival footage and interviews with porn stars, as well as Holmes's long-term partner, Steven Scarborough, the documentary shows how one man achieved wealth and fame by reinventing how mainstream culture perceived gay men, while navigating the dangerous early days of the adult film industry.
Do I Sound Gay?
Is there such a thing as "gay voice"? That's what David Thorpe's documentary explores, with input from celebs including Margaret Cho, Tim Gunn, Don Lemon, Dan Savage, David Sedaris, and George Takei. A hit at film festivals and with critics, Do I Sound Gay? features conversations with linguists, family members, and strangers on the street to weigh in about one of the most personal and perhaps revealing parts of ourselves: our voice.
Larry Kramer in Love and Anger
It's been a landmark year for Larry Kramer. The HIV activist turned 80, released the book The American People: Volume 1, and was nominated for a slew of awards for the recent HBO adaptation of his 1985 play The Normal Heart. And now he's the subject of a new documentary, Larry Kramer in Love and Anger, which documents his fight as a firebrand activist to make AIDS a national issue and change public health policy. Don't miss the making of one of the LGBT community's great activists.
The Glamour & The Squalor
Directed by Marq Evans, The Glamour & The Squalor tells the story of the legendary rock radio DJ Marco Collins. As a gatekeeper and great lover of music, Collins helped make the careers of bands like Weezer, Nirvana, and Pearl Jam by broadcasting their songs to the public. But in his private life, the Seattle-based figure was battling demons and struggling to keep his sexuality out of the public eye. Archival footage, animated re-creations, and interviews with artists like Carrie Brownstein, Macklemore, and Collins himself help tell one of the year's most glam tales.
The Royal Road
One of the year's most poetic documentaries comes from filmmaker Jenni Olson, who in addition to her cinematic contributions, is known as one of the founders of PlanetOut.com. Olson calls her new film, The Royal Road, "a cinematic essay in defense of remembering" as well as "a primer on the Spanish colonization of California and the Mexican American War alongside intimate reflections on nostalgia, butch identity, the pursuit of unavailable women and Alfred Hitchcock's Vertigo — all against a contemplative backdrop of 16mm urban California landscapes, and featuring a voice-over cameo by Tony Kushner." What's not to love?
Mala Mala
Mala Mala is a timely new documentary that shows portraits of the transgender community in Puerto Rico. A hairstylist, a prostitute, an activist, and a RuPaul's Drag Race star (April Carrion) are several of the subjects interviewed by directors Dan Sickles and Antonio Santini, who capture the discrimination and hardship that can come from one's journey to selfhood.
A Sinner in Mecca
A gay Muslim filmmaker comes to term with his sexuality and his religion in A Sinner in Mecca. In this documentary, Parvez Sharma embarks on a hajj (a pilgrimage to Mecca) in Saudi Arabia, where it is not only a crime to be gay, it's punishable by death. It is also forbidden to film in Mecca, making Sharma's film an unprecedented view into a place and culture off-limits to most of the world.
Source: www.advocate.com
RELATED VIDEO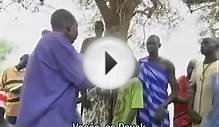 Isolated The Dinka[Top Best Documentary Films] LifeStyle ...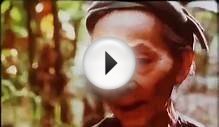 Vietnam War Documentary Best Documentaries Ever of War ...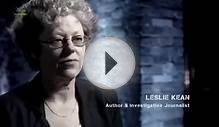 UFO and Alien Documentary - Best UFO Documentaries ...
Share this Post