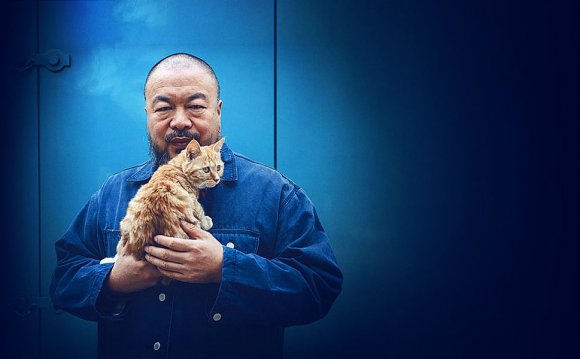 It seems like at the end of every year, I find myself saying, "what a great year for docs!" Someday, I'm going to have to stop being such a Pollyanna. Soon. But, not this year. Definitely, not this year. When I compare my top three favorite films of 2012 (Girl Model, The Imposter, Searching for Sugar Man) to those from 2013, as awesome as those 2012 films were, they pale in comparison.
I love how, this year, the doc boundaries were pushed further, even in films that didn't make my list (Leviathan, F for Forest). But this year was such an incredibly great year, thanks largely to two films — one about family, the other about genocide in the Third World — that helped take documentary storytelling to a whole new level. And that's partly because they were both really about the storytelling itself, how we construct narratives to understand our lives, as individuals and as communities. But let's get to the list.
10) American Promise
If, like me, you believe that Michael Apted's Up series is one of documentary's greatest achievements, then you're always looking for worthy descendants. American Promise, about two African-American boys growing up in and out of New York City's private school system, shot over 13 years, is one such sterling example.
9) The Summit
This documentary, about a fatal climb of the perilous K2 mountain, is a thrilling piece of entertainment. The editing could be confounding, and it's a little unseemly representing a man's death through reenactment, but, this movie is ultimately a great leap forward in the hybrid genre — a nonfiction story told with fictional devices — and you can't beat those awesome images of sky, mountains and snow.
8) These Birds Walk
This little documentary — its scope was small, its audience apparently smaller — serves as a wonderful nonfiction haiku. I've said it before, and I'll say it again — anyone who has fondness for the way Truffaut and the French New Wave depicted intrepid street youth should appreciate this depiction of life on the streets of Karachi, Pakistan.
7) First Cousin, Once Removed
Alan Berliner's intimate look at his cousin's slide into Alzheimer's dementia isn't pretty. It's filled with stained shirts, nose hairs, bad moods and flawed lives. What it is is real. Really hard, really profound, and really great documentary filmmaking.
6) Menstrual Man
I've taken more than a few jabs at the title of this film, and that's because I think it steers people away. I saw it at Hot Docs and it's not getting its proper public debut until January, on iTunes, so it's technically a 2014 release. But I'm going to highlight it here because, damn it, it should have been released in 2013 because distributors should have jumped all over it. It is about a funny, charming, unschooled Indian man with a brilliant idea — a low-cost way to produce sanitary pads for poor, rural women — who had the chutzpah to make his innovation happen. It is the sort of story the world needs: a captivating tale that can make the world a better place. Catch it in January so that it doesn't just disappear, and maybe I'll get to include it in my 2014 best-of list, as well.
5) 12 O'Clock Boys
Man, I hate those obnoxious guys who drive around on motorcycles and overcompensate for their you-know-what. Well, that's what I used to think about these loud urban nuisance-makers, until 12 O'Clock Boys turned their two-wheel hooliganism into a lyrical act of counter-cultural rebellion. I still hate what these guys do — see their recent attack on an SUV driver in New York City — but director Lotfy Nathan opened my eyes, and I thank him for it.
4) The Square
The Arab Spring that swept Egypt was the revolution that would be televised. But The Square made me feel like, despite seeing so many images, I hadn't seen it at all. With a cast of revolutionaries with the depths and arcs of Jim Sheridan characters and cinematography as if from a Martin Scorsese film, this is a riveting, poignant film. The epic sadness of watching the (so-far?) failed attempt to achieve true democracy is only tempered by the inspiring realization that The Square gives them the voice that they otherwise would not have.
3) The Act of Killing
Maybe the room I was in was cold while watching this documentary about genocide in Indonesia, but I found myself physically shivering while watching it. What a bizarre, bold gambit on filmmaker Joshua Oppenheimer's part to have the perpetrators reenact their terrible acts. I recognize the possible flaws in this film — it's exploitative in several ways — but it works. The Act of Killing left me breathless, because of its technical accomplishments, its subject matter and its daring.
2) Is the Man Who Is Tall Happy?
I have a weak spot for director Michel Gondry's whimsical and sometimes absurd ways of representing the world, and to see him apply his wild genius to a conversation with cognitive scientist Noam Chomsky is like a dream pairing I never thought I'd get to see. But here it is, and the two create a work that feels like two parts My Dinner with Andre and two parts Richard Linklater's Waking Life. Which is to say, it's all awesome.
Source: www.pbs.org
RELATED VIDEO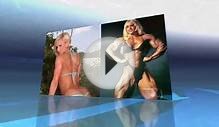 World War 2 Normandy Invasion Best Documentary in Coulours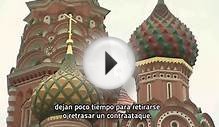 Obama and the plan for World War 3 Best documentary film 2013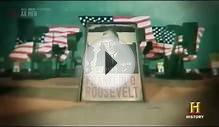 World War 2 - The Best WW2 Documentary
Share this Post