By David Hirshey
Special to ESPN.com
It's possible to leave your apartment and become an international idol by the time you get to the subway station.
I know, because I've done it.
It started in early May, when I was heading to work and a guy who had nursed a 30-year grudge against me for what he claimed was inappropriate behavior with his college girlfriend grabbed me in a half nelson on the street and bellowed, "Hirsh, I just saw you in a movie!"
"Are you sure it was me?" I said. "Maybe it was a young Omar Sharif."
"Yeah, you, larger than life. I wanted to ask for my money back, " he quipped.
"What movie?" I asked, still nonplussed as to what he was talking about.
"It had something to do with soccer. You always liked that crap." He was trying to be helpful.
And so it went. An all-but-forgotten interview I had done with a couple of British documentary filmmakers two years ago had reached the point that ... well, an Academy Award-nominated actor would later compliment me on my performance.
"Once in a Lifetime: The Extraordinary Story of the New York Cosmos" hits theaters in New York this Friday and will be released nationwide July 14. The documentary film is presented by Miramax Films, GreeneStreet Films and ESPN Original Entertainment. It will air in October on ESPN.
I was standing in the lobby of a movie theater at New York's Tribeca Film Festival when Matt Dillon walked up to me and said sheepishly, "Nice job, man." Wow, Johnny Drama's real-life brother knew who I was! OK, so what if he was the narrator of the movie I was in, "Once In A Lifetime: The Extraordinary Story of the New York Cosmos." I didn't see him going up to any of the other featured players and kissing their asses.
Then again maybe Dillon just wanted to get up close to the Gisele Bundchen doppelganger who was whispering in my ear as I scribbled my name on her program. Or perhaps he had overheard her opening line to me — "I've heard so much about you, I always wanted to meet you." I'm just glad Dillon had moved on before the Brazilian bombshell uttered her next line: "My mother was Pelé's longtime assistant. I wasn't born when you were doing your book with him."
Following my lifelong policy of always being gracious to 19-year-old, thong-wearing daughters of old friends, I said, "I remember your mother, " as memories of 1977 began dancing in my head like a Pelé stepover. I realized my love of soccer was an easy pass to a life I would have never otherwise known.
How a game 'for Commie pansies' captivated New York's beautiful people
To enter the high temple of disco, drag queens and drug-fueled sex known as Studio 54, you had to make your way past the club's bouncers, whose approving nod could not be bought. Of the hundreds who massed behind the fabled velvet ropes, perhaps a third were granted access, while the rest were left to choke on the exhaust fumes from the limousines that pulled up to deliver the next load of beautiful people. They were the anointed, the uber-celebrities who didn't need a last name.
Bianca.
Liza.
Andy.
Cher.
And me.
Actually, I didn't even need a first name. All I had to say were four magic words: "I'm with the Cosmos."
The Cosmos. The name alone conjures up a galaxy of stars. Or, as some would have it, galacticos. Yet 30 years before Real Madrid and Chelsea bestrode the world with their collection of celestial talent, the Cosmos conquered the last outpost of soccer indifference, the United States, and changed the nature of sport forever. It was an extraordinary moment in time, when "I'm with the Cosmos" carried as much weight as "I'm with the Rolling Stones" — perhaps more, since even Mick Jagger wanted to be sprinkled with the stardust of New York's soccer demigods and its one Supreme Being.
kick back hair affair
your fashion haven
car trend
lifestyle 18
fashion now and then
game on science
science magazine
12 trends
what science am i doing
fashion 10
d and m coffee
we coffee
starship enterprise store
lifestyle software
maroon dress summer
coffee book
coffee water
fashion full
steve astronomy
photo haircut
trending songs hip hop
does science
and fashion
work in astronomy
big dipper bear constellation
social position
art trends
astrologist jobs
science by doing
basic outfits polyvore
game of fashion
linda hair san diego
simply divine hair
supercuts women's haircut
science diet recall list
fashion that
building three coffee email
lifestyle should of
most awesome winter outfit ideas
green lifestyle
kids astronomy
lifestyle business
champagne dreams caviar dreams
over trend
change lifestyle
hair salon kitsilano
out of trend
celebrity street style 2018 summer
the scientific way
share trend
most trends
image haircut
global lifestyle
what is science
school coffee
outrageous coffee shops in washington
coffee cake recipes easy
me coffee
scientific method for kids make a plan
science and technology
science daily chemistry
news in science
fashion how to
le haircut
hair salon near me cheap
lifestyle 28
lane astronomy
lifestyle king
will's coffee
no 1 haircut
science so what
car trends
all the coffee
astronomy year
lifestyle cycles
stars in the sky map
coffee quotes
all you need is love and coffee
what to wear to a wedding
solar astronomy
can't tell young thug
budget astronomy
study of space and planets
how to be in fashion
astronomy mp3
science - wikipedia
pictures of scientific methods
ladies hair near me
trends world
all about fashion
what is your fashion
brotherhood of steel meme
haircut china
scientific method steps in order
abc haircut
room coffee
triangle aquila
new to astronomy
astronomy basics beginners
what's the fashion
lifestyle experience
great lifestyle
time and science
it's just coffee
art museums in london list
trends event
inside of star
fashion only
poppy hair salon
club haircut
lifestyles of the rich and famous video
lifestyle audio
negative feedback in cellular respiration
lulus dresses
ma in science
video coffee
charlie at work coffee
the game of lifestyle
modern edge hair studio
lifestyle choice
how science
down trend
science diet recall dog food
hair 2017
official scientific method
astronomy park
lifestyle horoscope yahoo
9 haircut
coffee out
i am coffee
coffee tables ikea
haircut hours
good hashtags on instagram
elegant touch hair salon
history of astronomy pdf
stars in the sky tonight
before coffee
fashion nova
astronomy class
lifestyle search
bad lifestyle
lifestyle gift
thrust fault
lifestyle home
lifestyle press
haircut help
before after coffee
astronomy series
lifestyles of the rich and famous tv show intro
la lifestyle
cute women outfits 2018
haircut kids
can of coffee
the scientific method webpage
job is a lifestyle
coffee shops houston
trend
emma's salon
astronomy school
london lifestyle
plato scientific method
artistic hair designers
starshipsofa
coffee bean and tea leaf austin
fashion august 2018
us astronomy
love haircut
trend company
coffee grinder reviews
coffee quotes for teachers
street fashion outfits
coffee meme thursday
how many carbon atoms in pyruvate
trending hashtags pronouns
red trend
she is in fashion
where can i buy cute tops
haircut 500
astrology typeface
coffee uk
astronomy picture of the day calendar
what is on fashion now
car lifestyle
lifestyles unlimited expo 2019
astronomy articles
Source: sports.espn.go.com
RELATED VIDEO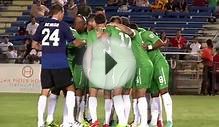 New York Cosmos - Rise of Champions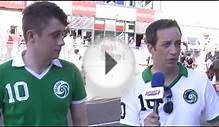 New York Cosmos Documentary PART 2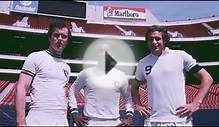 New York Cosmos Documentary PART 1
Share this Post