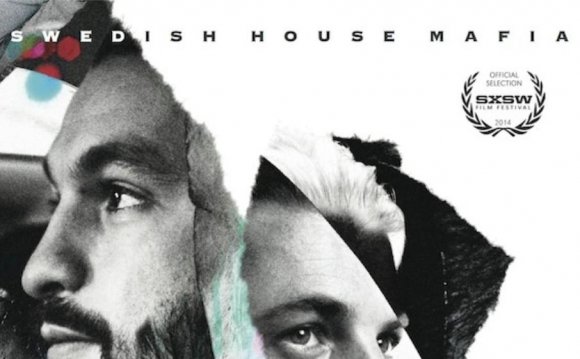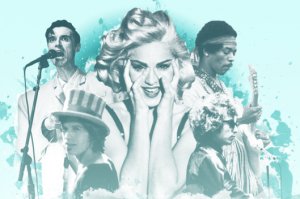 Photo-Illustration: Maya Robinson
The past few years have been something of a golden age for music documentaries, with the Oscar-winning success of Searching for Sugar Man and 20 Feet From Stardom opening up the field for films about less obvious stars. Lately there have been a flood of movies about cult bands, forgotten local acts, and background players — and even a few docs, like Amy and Kurt Cobain: Montage of Heck, that have found new ways to approach some of the most popular musicians of the past half-century. Netflix has done so well with music-themed films that it commissioned its own, What Happened, Miss Simone?; and thanks in part to art-house patrons, Blu-ray buyers, and premium-cable subscribers, the market for movies about musicians has become lucrative enough that even long-shelved projects like The Wrecking Crew and the arty Leon Russell sketch A Poem Is a Naked Person have seen the light of day. It's a marvelous time to be a music buff.
The list of 50 documentaries below features old classics, new favorites, and a few films that deserve a wider audience. It touches on pop, hip-hop, rock, punk, R&B, jazz, country, and folk; collectively, it tells a story of art forms, cultures, and business models in transition. Most important, these documentaries (and exceptional concert films, in case you were wondering) contain performances that are as essential to understanding these artists as any of their records. Think of these 50 titles (plus the 25 honorable mentions appended at the end) as a time capsule, ready to be opened today, next year, or decades from now.
50. It Might Get Loud (2008)
Director Davis Guggenheim starts with a simple but profound idea for It Might Get Loud: assembling three guitarists from different backgrounds and generations, and getting them to talk about their influences, philosophies, and techniques. Led Zeppelin's Jimmy Page, U2's the Edge, and the White Stripes' Jack White chat with each other and to Guggenheim, usually while holding tight to their instruments and stopping every so often for a little demonstration. There's an element of demystification here, as these three gentlemen lay bare their habits and styles, making their work sound almost mundane. But gradually it becomes clearer that Page, Edge, and White are all perpetually chasing something ineffable. They've spent their careers trying to create the perfect conditions to get what they're after; it just so happens that they also have the kind of training and know-how to exact an impressive range of sounds from an electric guitar, whenever inspiration strikes.
49. Journey Through the Past (1972)
It would've been easy for Neil Young to follow up his smash hit album Harvest with a crowd-pleasing concert film and a string of similarly middle-of-the-road country-rock records. Instead, he embarked on a series of noisy, mostly uncommercial LPs, and spent a pile of money on an art movie that combines "day in the life" scenes with inscrutably freaky imagery. The most that casual Young fans can hope to get out of Journey Through the Past are some fun samples of the man himself playing with backing band the Stray Gators in his barn, and him jawing with Crosby, Stills, and Nash backstage. But hard-core Youngophiles? They know there's no way to understand the singularly bent mind-set of one the greatest singer-songwriters of the 1970s without taking this Journey.
48. Heartworn Highways (1976)
Around the same time that Robert Altman spoofed the slick, celebrity side of Music City U.S.A. in his masterpiece Nashville, James Szalapski was also hanging around the town — and in Austin, Texas, too — filming the new breed of politicized, rootsy singer-songwriters who'd come to be known as the backbone of the "outlaw country" movement. In semi-free-form, verité style, Heartworn Highways presents the casual jams and bull-sessions that bound together Guy Clark, Townes Van Zandt, David Allan Coe, Charlie Daniels, and the very young Steve Earle and Rodney Crowell. These artists were working outside the established country-music star factory, but writing songs so pure and true that Nashville had to pay attention. Heartworn Highways catches the offhand magic that they conjured, alone and together.
47. Louis Prima: The Wildest! (1999)
Rock and roll's musical roots are usually traced back to blues, folk, and country, but it's easy to see the model for what a rock show can be by watching trumpeter-bandleader Louis Prima, bounding around a Las Vegas stage with his singing wife, Keely Smith, and saxophonist Sam Butera. Don McGlynn's The Wildest! is a short, sketchy documentary, which leaves out a lot of crucial information about Prima and Smith's tumultuous marriage, and about the man's fluctuating fortunes throughout the mid-20th century. But it does break down how his nightclub act could be so toe-tapping and pulse-quickening that even showbiz gods like Frank Sinatra would drop by late at night to take notes.
46. Louie Bluie (1985)
Terry Zwigoff had never handled a motion-picture camera before his first day of shooting this documentary about obscure blues musician Howard "Louie Bluie" Armstrong. But because Zwigoff felt like his subject deserved to be seen and heard, he abandoned his original plan to write a magazine article, and burned through his life savings to make a film. It was the right choice. In addition to launching the career of a director who'd go on to helm Crumb, Ghost World, and Bad Santa, Louie Bluie preserves the stories and music of a man who otherwise might've been forgotten by all but the most committed of roots-music scholars.
Source: www.vulture.com
RELATED VIDEO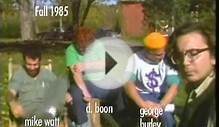 The 10 best music documentaries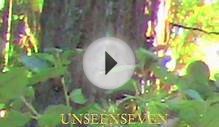 The Unseen Tribes "Best Bigfoot documentary ever"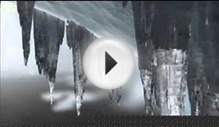 The Best Documentary Ever!! - The Story Of Earth And Life
Share this Post