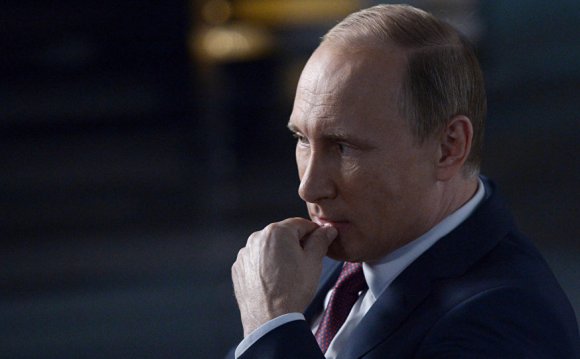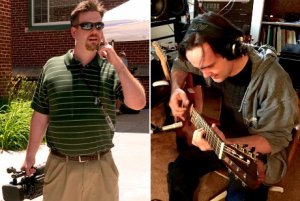 Phil ('97) and Luke Halpin ('98) on the set of Miles Christi: Soldiers of Christ in America
Two alumni brothers, Phil ('97) and Luke Halpin ('98), played significant roles in the production of a new one-hour documentary film, Miles Christi: Soldiers of Christ in America, which premiered on EWTN last Sunday night. The film explores a new order of priests, Miles Christi (soldiers of Christ), which is committed to helping lay Catholics pursue holiness in their everyday lives. Phil served as the project's writer and editor, and Luke composed and produced the original score. Below is the film's trailer:
"Documentary filmmaking is such a great way of presenting the truth in a logical manner that's almost indisputable, " Phil recently told the National Catholic Register. "I see the documentary as a method of argument almost. It's a chance to, in a very methodical way, lay out something you think is true and prove it." Key to making that argument, he added, is maintaining the highest professional standards. "High-quality production is part of evangelization. You're not going to evangelize anybody with crummy production work."
Phil is the editor and producer for StoryTel, a creative foundation specializing in documentaries about people and organizations who answer God's call to "restore the sacred." Previously, he helped to produce Where Heaven Meets Earth, a documentary about a once-failing urban parish transformed by a young priest who was determined to embrace the whole of Catholic tradition. "Giving people hope is a worthy goal, " he says, "but going beyond that to inspire people to restore the sacred in their own lives and their own communities makes it worthwhile."
In case you missed the first screening of , fear not. The documentary will air again on EWTN this Saturday, November 22, at 11:00 p.m. in the U.S. and Canada. It is also available on DVD.
Source: thomasaquinas.edu
RELATED VIDEO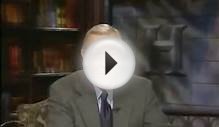 World War II in Color (1/4): A New World Order (Documentary)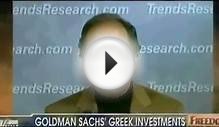 The Power Behind the New World Order Full Documentary
Barbarians: The Franks - New World Order Documentary ...
Share this Post