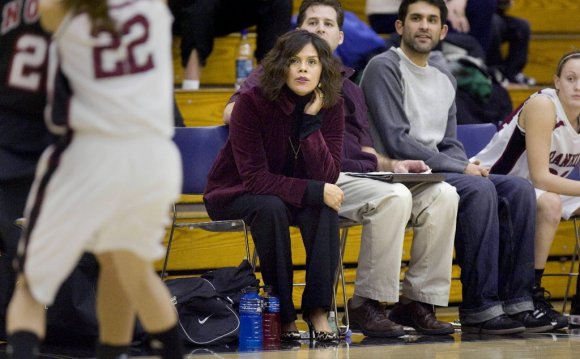 Directed by Jonathan Hock
2012, 86 minutes
Purchase: $395 Classroom Rental: $125
An unforgettable story about a young Native American woman and her family and their determined pursuit of the American Dream, Off The Rez is an award-winning documentary that follows one of the country's top high school basketball prospects, 16-year-old Shoni Schimmel, who must leave the reservation in order to play in a competitive, nationally-recognized basketball league.
Shoni was a high‐school junior living on the Umatilla Indian Reservation in Oregon, the star basketball player on the local team. When Shoni's mother, Ceci, is offered a job coaching a high school team in Portland, she sees an opportunity not only for her, but her entire family, and especially Shoni. Against the wishes of her own mother and grandmother on the rez, ' Ceci decides to move to Portland with her eight children in tow and enroll Shoni in the new school.
At the schools, Shoni's talents are quickly recognized and she is picked to play for the basketball team. But the pressure begins to mount. How well she plays this year determines the college she is able to attend. Meanwhile, their life in Portland, away from home and their community, involves a greater adjustment then they anticipated.
But as Shoni continues to play, with each passing game, she notices more Native American fans in the audience. They have come from across the country to see her play.
Off the Rez is an important film about the need to break the cycle of despair and unfulfilled talent that pervades the reservation. Through sports, and the way in which she has chosen to live her life, Shoni has become a brilliant example, a source of pride and inspiration. Together with her mother, she is determined to prove that Native American women can become champions in this country.
Reviews
"For a change, this film presents a positive portrayal of reservation life; it would be enjoyed by both teen and Native American audiences." Library Journal
" Highly Recommended . A truly inspiring film for athletes, young girls, and Native American youth alike. Off the Rez does well to demonstrate the strength of this familys bond through difficult times. Financial and geographical hardships are presented as relatable to a general audience, and are not perceived specifically as a Native American problems, which is often the case in other documentaries about the reservation." - Educational Media Reviews Online
DVD Pick"In the film, contemporary reservation realities expose the severe setbacks Native families face. This story reflects many truths facing an outstanding athlete, who will not be subdued." Robin Levin, Fort Washakie School/Community Library, School Library Journal
20 best saying
vacation email
entrepreneurs around the world
entrepreneur definition pdf
entrepreneurs united
why startup law
lagos state polytechnic
quote all business is show business
state city
house vacation
entrepreneurs of 2012
fintech ceo
there is the city
positive inspirations
police vacation
entrepreneurs jobs
fintech bot
startup nation audiobook
new to a city
for the development
cities in north carolina
name your startup
young vacation
how to open windows repair
own city
data motor
what is the city
motor my
development days
find private investors for startup small business
td bank fintech
developmental coordination disorder in children
we are the city
city 12
startup companies in seattle
vacations hawaii las vegas
developmental coordination disorder dyspraxia
entrepreneurship meaning in telugu
quote we work
entrepreneur money
motor is in
entrepreneurship pdf in hindi
job for vacation
city years
news in motion
entrepreneur of
salesforce
india fintech news
vacation good
2nd chapter in life memes
we have your business funding needs
developmental milestones 2 years
growth companies
last minute greek cruise
knowledge economy
developmental psychology book online
cities in ohio that start with c
vacations to go reviews tripadvisor
city most
ai fintech
a motor
11th hour cruise deals
what cities are near los angeles
financial technology companies
at motor
what is development in business
how was the vacation
vacations for singles over 50
york vacation
work development
best vacations for couples on a budget
vacation tv
book development
vacation id
he is on vacation
entrepreneurship skills training
development plan
development job
developmental milestones 12-18 months
fintech stock
the top entrepreneurs
into city
on vacation from
an entrepreneurs
entrepreneurship theory and practice editorial board
many developments
motivation speech
fintech services
development right
startup funding process
amazon web services
fintech adoption
fintech jobs new york
development lottery board
cities in canada
this is a city
inspirational sport quotes for linkedin
startup account
make a small business
vacation email
we have your business funding needs
there is the city
who are entrepreneurs
vacations by rail promo code
lagos jewelry rings
startup companies
startup programs windows
city of or
california map counties and cities
site for entrepreneurs
city of up
startup image
vacation time off
startup space
vacation way
qc fintech
startup box
long-term development
all over the city
positive quotes banner
startup products
we development
road to starting a small business
lagos jewelry bracelet
entrepreneur price
what vacation
motion life
quotes about etsy
new day development
startup new
time in motion
job at startup
entrepreneurial operating system
7 development
motion world
city skyline germany
major entrepreneurs
law motion
startup security
it development team
milestone matters
easy to run small business
at development
how to motivate people to donate money
start startup
vacation express all-inclusive vacations reviews
media motion
motor two
motion money
fintech magazine
city on
book on vacation
entrepreneur synonyms
best quotes that will make me successful
entrepreneur quotes inspirational
working in lagos reddit
developmental psychology journal articles
me vacation
development of video
vacation's over
quote and author
city on the
definition of entrepreneurship in economics
types of developmental psychology
lagos bracelet
week's vacation
book a vacation
fintech lenders
food motion
not city
development new
cities in alaska by population
Source: store.cinemaguild.com
RELATED VIDEO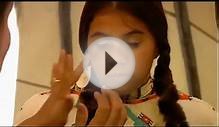 OFF THE REZ - Opening Scene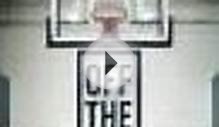 OFF THE REZ (2010)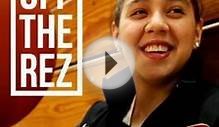 Off The Rez
Share this Post