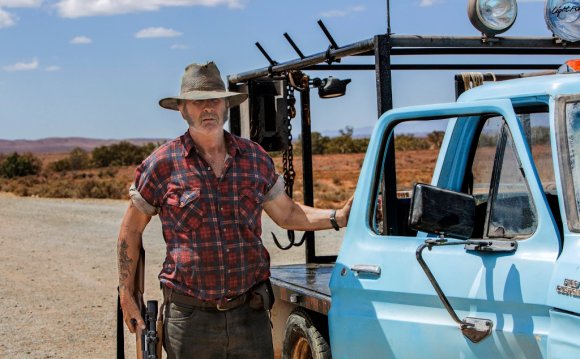 The relationship between Hollywood and politics dates back to classic movies such as Mr Smith Goes to Washington (1939) and Citizen Kane (1941).
Citizen Kane, directed by and starring acting great Orson Welles, was considered to be a masterpiece of its day and is viewed by film critics as one of the best films ever. The story tracks the rise of publishing tycoon Charles Foster Kane, played by Welles. Citizen Kane is a portrait of an American icon and his search for power through politics, wealth, fame and the media. It features one of the most famous lines of cinema as the lead character dies in his bed saying the word "Rosebud."
Mr Smith Goes to Washington, directed by Frank Capra, is a patriotic movie showcasing a young, idealistic Jimmy Stewart as the title character who fights corruption in the Senate. When the film was first released, many senators were offended that political corruption was the main drive of the plot. However, sentiment changed as fans of the movie embraced the freedom inherent in a society that could reveal flaws in a system and rally people to demand change.
Another populist classic of the 1940s is The Farmer's Daughter (1947) in which Loretta Young played the leading character, later winning an Academy Award. While Mr Smith Goes to Washington pays homage to Abraham Lincoln, this film, which carried the working title Katie for Congress, salutes Woodrow Wilson and his wife. This seminal early women's political picture can be compared to The Contender (2000), where the vice president of Democratic President Jackson Evans dies suddenly. He nominates a liberal senator to fill the vacancy but a scandal from her past threatens to block this opportunity.
The 1949 screen adaptation of Robert Penn Warren's novel All the King's Men examines the manipulative populism of Willie Stark, played by Broderick Crawford. The movie is a cautionary tale about the dark side of populism, and reveals how power can corrupt a man of the people. It helped usher in a period when many Americans began second guessing populism's belief in the inherent wisdom of the people. State of the Union (1948), which was also directed by Capra, features a liberal Republican candidate for president who struggles with the compromises to his integrity that are demanded by the campaign. The director questions populism and the American political process.
All the President's Men (1976), tells the story of Washington Post reporters Bob Woodward and Carl Bernstein, played by Robert Redford and Dustin Hoffman respectively, who investigated the Watergate break-in that ultimately resulted in bringing down the Nixon White House. The film won Oscars for best picture and script and once again made people laud American democracy for being bold enough to reveal flaws in the system.
Source: www.questia.com
RELATED VIDEO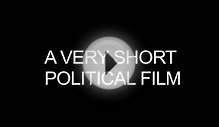 very short political film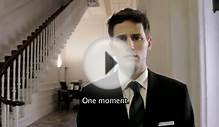 POLITICAL ASYLUM - short film
Share this Post