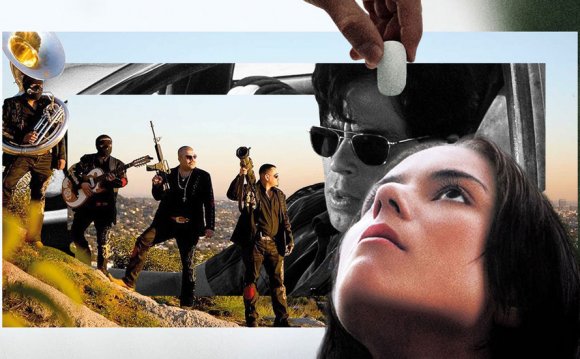 There have been many movies made about the the illicit drug trade and law enforcement's effort to stamp it out. However, while many of these films have received average or mixed reviews from the critics, a few have been almost universally acclaimed. Here are seven critically acclaimed films that feature some aspect of the drug trade as a major component of their storylines. While all of the movies included on this list have achieved a Certified Fresh seal of approval from the critics at Rotten Tomatoes, the films are ordered according to their critical scores, from lowest to highest.
7. American Gangster (2007)
American Gangster features a character that is based on a real-life drug lord. In this film, the villain is Frank Lucas, a North Carolina native who ran a heroin smuggling operation from New York City's Harlem neighborhood during the 1970s. Directed by Ridley Scott, the film's impressive cast includes Denzel Washington as Frank Lucas, Russell Crowe as Det. Richie Roberts, Ruby Dee as Mahalee Lucas, Josh Brolin as Det. Nick Trupo, Idris Elba as Tango, and Chiwetel Ejiofor as Huey Lucas.
American Gangster was widely praised by many prominent film critics, including Roger Ebert, who gave the film four stars and called it "an engrossing story, told smoothly and well." The film garnered two Academy Award nominations in 2008, including a Best Performance by an Actress in a Supporting Role nomination for Ruby Dee. American Gangster currently has an 80% Certified Fresh rating from the critics at Rotten Tomatoes.
6. Scarface (1983)
Any list of movies about the drug trade would be remiss if it didn't include Scarface, director Brian De Palma's remake of a 1932 gangster film of the same name. In the film, Cuban refugees Tony Montana (Al Pacino) and best friend Manny Ray (Steven Bauer) takeover the burgeoning cocaine trade in 1980s-era Miami, Florida. Michelle Pfeiffer costars as Montana's drug-addled trophy wife Elvira Hancock, while Mary Elizabeth Mastrantonio plays Montana's sister Gina.
Although the film's over-the-top violence and prolific use of the f-word initially repulsed many critics, the film has since become a cult classic and its highly quotable dialogue (written by Oliver Stone) is widely referenced in music, video games, and other movies. Scarface currently has an 84% Certified Fresh rating from the critics at Rotten Tomatoes.
5. Trainspotting (1996)
Trainspotting, a Danny Boyle-directed film about a group of misfit heroin addicts in Edinburgh, Scotland, was almost unanimously hailed by the critics when it when it was released in 1996. The Guardian's film critic Derek Malcolm called the film "an extraordinary achievement and a breakthrough British film." Although it failed to win any Academy Awards, the film garnered an Oscar nomination for Best Writing, Screenplay Based on Material Previously Produced or Published in 1997.
While the story told in Trainspotting is mostly about drug users rather than drug dealers, one of the film's pivotal scenes involves the main characters completing a major heroin sale to a dealer. The film's cast includes Ewan McGregor (in his breakout role), Ewen Bremner, Jonny Lee Miller, Robert Carlyle, Kevin McKidd, and Kelly Macdonald. Trainspotting has maintained its status over the years and currently has an 89% Certified Fresh rating from the critics at Rotten Tomatoes.
4. City of God (2003)
Set in the impoverished favelas of Rio de Janeiro, this Fernando Meirelles-directed film tells the story of several friends who take different paths to survive the drug-fueled gang violence in their neighborhood. While most of the characters become involved in the drug trade or fall victim to the endemic violence of the favelas, Buscapé (Alexandre Rodrigues) leverages his natural talent for photography as a means of escape.
Many critics hailed the raw authenticity of the film, including Roger Ebert, who wrote, "'City of God' does not exploit or condescend, does not pump up its stories for contrived effect, does not contain silly and reassuring romantic sidebars, but simply looks, with a passionately knowing eye, at what it knows." City of God was nominated for four Oscars at the 2004 Academy Awards and the film currently has a 90% Certified Fresh rating from the critics at Rotten Tomatoes.
Source: www.cheatsheet.com
RELATED VIDEO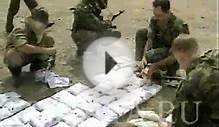 Drug trafficking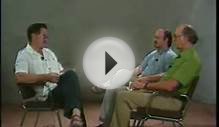 Latest Movie The CIA Drug Trafficking and American ...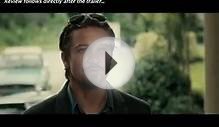 "Kill the Messenger" movie about CIA Drug Trafficking
Share this Post