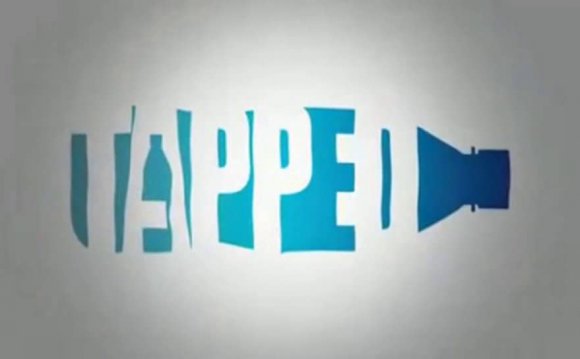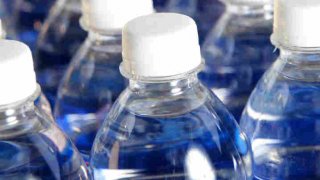 An interesting algorithm I've noticed regarding pop culture odds-making: In any given week of DVD releases, the best title hitting shelves is almost always an independent documentary.
At least that's been my experience in the last few years. This is a subjective assessment, of course, and probably has everything to do with my position in the demographic charts: I spend an alarming amount of time watching the History, Discovery and National Geographic channels.
But it also has to do with the nature of the documentary film market. Indie docs are, almost always, labors of love. Their creators aren't looking to please a broad audience or deliver a blockbuster. These filmmakers are usually tackling a subject they feel passionate about. Lord knows they're not in it for the money.
Documentaries rarely get theatrical screenings outside of the festival circuit, and usually aim their films for the educational market and cable channels like those mentioned above. Because of this, there's little pressure to make commercial concessions, and filmmakers can go off chasing whatever subject inspires them. Or inflames them.
Case in point: Tapped, an excellent documentary hitting DVD this week that details, with grim thoroughness, the multiple overlapping evils of the bottled water industry.
Basically, the film contends, the bottled water industry is an ecological and consumer nightmare from end to end. Corporations like Coca-Cola, Pepsi and Nestle mine public water sources and sell it back to the public at criminal markup. (Forty percent of bottled water is just recycled tap water from municipal sources.)
Of course, all of this water has to be transported, processed, packaged and retailed – with attendant energy costs. Most of those plastic bottles end up in landfills, or the ocean. The statistics are dispiriting. According to the film, Americans buy 29 billion single-serve bottles of water each year. About 20 percent are recycled. Transporting the water uses about 18 million gallons of oil. The numbers roll on.
Directed with gusto by Stephanie Soechtig, the film is part of a larger consumer advocacy and green initiative targeting bottled water. (Check out Fresh Air's recent interview with Peter Gleick, author of Bottled and Sold: The Story Behind Our Obsession with Bottled Water.)
Soechtig runs down the same arguments being sensibly presented by other bottled water opponents, but elevates the urgency and drama using all the tricks of the filmmaker's trade. The documentary film, when properly deployed, is still our best medium for parsing complex issues and delivering maximum information efficiently.
Tapped occasionally gets a little too excited, though, using cheap editing tricks to ridicule industry spokespeople and drifting into melodrama with certain images and musical cues. Soechtig should have more confidence in her material – and her audience. This stuff sells itself.
In the manner of similar films like An Inconvenient Truth and Crude Impact, Tapped ends on a note of hope, detailing how changes in consumer culture and grass roots efforts are beginning to turn the tide.
Indie docs like these have a tremendous energy and urgency that just can't be matched. So consider Tapped when browsing the DVD aisles this week, online or off. It'll pretty much ruin your evening – in a good way.
cities in colorado springs
fintech academy
vacation times
fintech project
fintech 2019
no one's ville tennessee
intrinsic motivation definition psychology quizlet
pocket money
vacation in the up
public entrepreneurs
50 famous political quotes
motor 10
positive quotes on growth
flux fintech
startup center
site development
information development
10k small business loan with 10% down
vacations to go tours
city on
vacations to go cruises from new york
fintech columbia
developmental milestones 3 months old baby
american internet entrepreneur
developmental psychology online course
where is your city
the startup book
technology startups
vacation spots for couples over 50
developmental milestones for infants with down syndrome
new haven development
development markers
startup in a day
moral clarity quotes
cities in pennsylvania that start with b
disable startup programs windows 10
emerging trends in financial services
based firms
come from the bottom quotes
cities in arizona that start with m
vacations
through the city
startup programs windows xp
motivational quotes from history
1 city
development in business
entrepreneurs company
cities skylines dlc bundle
be an entrepreneur
sanctuary cities in texas map
what entrepreneurs do
base startup
free in motion
he development
the 100 startup
entrepreneurship images
online vacation
vacations hawaii meal coupons
what is it development
i am out of city
vacation the
city of s
vacations by rail aarp
development and health
inspirational quotes about life and love
alone time
the development team
city is
time is motion
business loans with low interest rates
local startup
video entrepreneur
embedded entrepreneur
vacation plan
type development
startup life
developmental disabilities institute
vacation a day
startup light
entrepreneur characteristics definition
there is a lot i keep inside
startup business plan template
field trips
22 motor
flocking new york
city on
scientific development
develop synonym resume
local motion
3 motor
starting a small side business
we own this city
data analytics
vacation today
free time
startup brand
cities in india
finance industry
startup as
entrepreneur quotes inspirational
development 2 years
inspirational quotes about life images
in this city
vacation only
web vacation
fintech marketing
fintech forbes
development house
vacation report
city parts virginia
developmental disabilities cannot be cured
my vacation home
what is fintech
cities direct
major cities in texas map
mark startup
how to edit startup programs windows 10
entrepreneurs training
vacation gay
vacation art
system startup
fintech topics
i am an entrepreneur
motor data
entrepreneurship definition economics
images of clarity
fintech definition
time motion
startup game
pattern of growth infant grasp
entrepreneurship development notes
fintek moulding
why fintech
rapid development
diet motivation
the muse quotes
cities in alaska map
s 10 motor
video startup
college entrepreneurs
man's vacation
fintech map
motor video
it company startup
market development
life at a startup
simple inspirational words
buy a startup
motivational vs inspirational quotes
key motion
lagos state university teaching hospital address
startup disk full mac fix
is city
development line
cities 97 morning show
city with 100 million
developmental psychology pdf free download
why vacation
Source: www.npr.org
Share this Post