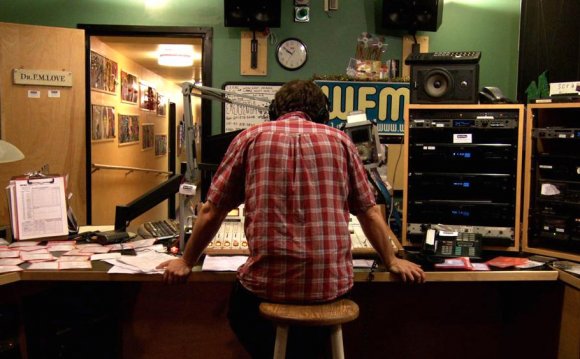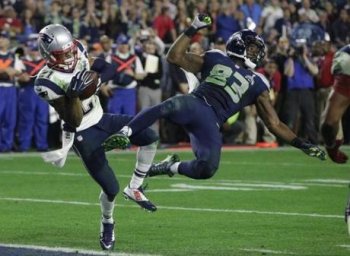 Kathy Willens/AP
Patriots cornerback Malcolm Butler intercepted a pass intended for Seahawks wide receiver Ricardo Lockette in the Super Bowl.
Patriots fans, get your popcorn ready.
"I thought about the timeout, and when I looked over [at the Seahawks], something just didn't look right, " Patriots coach Bill Belichick said in the clip.
"What are we going to do, are you going to call the timeout?" defensive coordinator Matt Patricia recalled saying to Belichick at the time. "That was a very lonely moment for me because he wouldn't even talk to me, he wouldn't even look at me. He was just staring across the field."
Belichick decided to stick with the goal-line defense. The Patriots hadn't run into a situation where they had used that defensive personnel group during the season, according to the clip, but had practiced all year for the same type of situation.
Butler, the rookie cornerback who intercepted Seahawks quarterback Russell Wilson with 20 seconds left to seal New England's 28-24 victory, had also seen that route in practice.
"Pretty much told Malcolm, 'Look, stick your foot in the ground and go, ' " Patricia said of the pivotal play.
"We do try to make sure we're going to be ready for anything that's going to come up on a Sunday, " Adams said.
The behind-the-scenes documentary of the Patriots' 2014 season Super Bowl-winning season airs Sept. 9 at 8 p.m. on the NFL Network.
Source: www.bostonglobe.com
RELATED VIDEO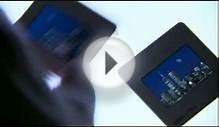 The Dentist from New Jersey / Documentary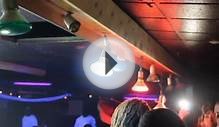 Escape From New Jersey Documentary x Fetty Wap x Rich ...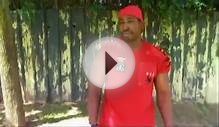 documentary gangs Sex Money Trenton New Jersey
Share this Post