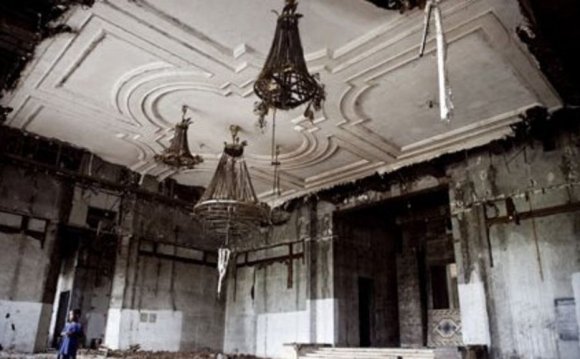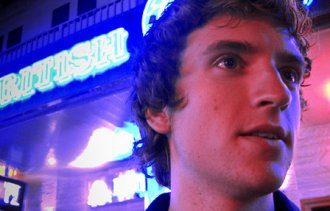 Lindsay Lohan In India
Lindsay Lohan travels across India to meet the people involved in child trafficking, in a bid to understand and reveal both sides of this shocking trade.
As Delhi proudly prepares to host the 2010 Commonwealth Games, Lindsay meets young boys who work 16-hour days under the constant threat of beatings, for a fraction of an adult wage.
To find out why a parent would send their young child away to work, Lindsay travels to rural West Bengal, where the picturesque Sundarbans belie the abject poverty made worse by annual floods.
Lindsay meets a reformed trafficker who would make a quick buck luring young girls away from naïve parents with offers of gainful employment.
In Kolkata, Lindsay visits a shelter where young girls promised domestic work for India's burgeoning middle classes were trafficked into brothels and forced into prostitution.
As her trip draws to an end, Lindsay questions whether the increasing demand for domestic help and consumer goods by India's wealthy, coupled with the increasing poverty in rural India, means there is any solution to this abominable trade.
PR
Blakeway Productions
Judith: Going Back To Congo
Twenty-three-year-old Judith Wanga grew up in London and is proud to be British. But Judith was born thousands of miles away in the Democratic Republic Of Congo. She was sent to live in Britain by her parents when she was just three-years-old.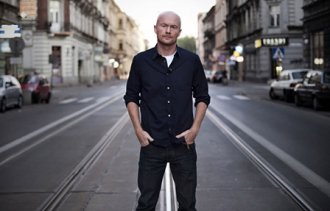 Twenty years later, Judith is going back to Congo to meet her parents for the first time. She wants to understand the childhood she missed and find the missing piece in the jigsaw puzzle of her life.
After the reunion with her parents, Judith visits an area of the country devastated by the conflict, where rape has become a weapon of war. Judith meets survivors, women and children as well as perpetrators, and finds out what is driving this brutality.
Discovering the harsh realities of her homeland, she develops a better understanding of why her parents sent her away all those years ago.
The film is narrated by Thandie Newton, who is involved in the work of campaign groups in the UK to stop violence against women in the Democratic Republic Of Congo.
LZ
BBC Productions
Nel: From Camden To Kabul
Nel has lived in Camden, London, since she was six, after her family fled the war in Afghanistan. Now 21, Nel longs to know what her life would have been like if she'd grown up there.
On returning to Kabul, Nel learns what life for women was like under the Taliban and sees at first hand how some things have changed for the better. But Nel also finds a world alien to her and discovers some of the heartbreaking restrictions that women still face.
She meets girls who face being attacked just for going to school; visits women who have been imprisoned for "morality crimes"; and, behind the closed doors of women's shelters and hospital wards, discovers a world of extreme violence. Nel also meets a relative who is sympathetic towards the Taliban.
Nel: From Camden To Kabul is a humbling tale of one young woman's journey to her country of birth. It's a journey which gives her a new perspective on her mother's decision to leave Afghanistan.
Girls On The Frontline
On a tour of duty that none of them will forget, four extraordinary young female soldiers are pushed to their limits as they serve in the British Army on the frontline of the conflict in Afghanistan. Granted unique access, this documentary follows these Girls On The Frontline, and their families back home, through the most challenging time of their lives.
Fiona (an officer), Adele (a bombardier), Zanna (a lance-bombardier) and Holly (a medic) are based just north of Sangin in Helmand province at a forward operating base (FOB) called Inkerman. It has been fired on so many times that it has been nicknamed "FOB incoming".
Filmed over six months, this documentary explores how these young women, all in their twenties, face the challenges of some of the most violent months in Afghanistan for British forces so far.
FS
BBC Productions, Northern Ireland
Dangerous Pleasures Season
BBC Current Affairs presents a series of five documentaries, exploring the darker sides of what some people will do for fun.
Sun, Sex & Holiday Madness
The exploits of young Britons abroad often hit the headlines, but are holidaymakers risking more than just their reputations?
In Sun, Sex & Holiday Madness, BBC Radio 1 DJ Greg James joins British tourists heading to party capital Magaluf on the Spanish island of Mallorca, to examine the risks that many seem all too willing to take with their mind, body and soul.
With access to ambulance units and hospitals, Greg meets the Brits who openly admit to putting their health at risk in search of a good time, even if it means knocking years off their life. He also follows the stories of the tourists who are forced to swap a sun lounger by the pool for a hospital ward.
In a unique experiment putting this non-stop party lifestyle to the test, three young Britons allow Greg and Magaluf hospital staff to give them a check-up before and after four days of partying to see what impact it has on their health.
BBC Front Desk Publicity
BBC Productions, Manchester
Stag Weekends – The Dirty Secrets
The British stag party has changed in the last ten years. In many cases a drink down the pub with dad has been replaced by three or four nights in a foreign city far from prying eyes and geared to meet the stag party's every desire.
But stag weekends hide some dirty secrets. BBC reporter Simon Boazman investigates the impact that the £500m a year stag industry is having on the sex trade in Europe and shows how stags that go abroad are fuelling the illegal trafficking of women.
Journeying across Europe, Simon visits the desperately poor areas from which the victims of the traffickers are drawn. One woman tells how she was tricked into leaving her family with promises of a better life. Once she got to Amsterdam, a favourite stag destination, she was repeatedly raped and forced into prostitution.
Cannabis: Britain's Secret Farms
Cannabis: Britain's Secret Farms unravels the boom in home grown cannabis and looks into the issues facing the police, from the DIY set ups of smokers in their own homes to sophisticated farms run by international organised gangs, often with links to human trafficking and terrorism.
Source: www.bbc.co.uk
RELATED VIDEO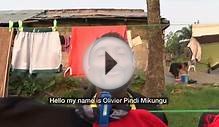 Comedy at a funeral in DR Congo - BBC News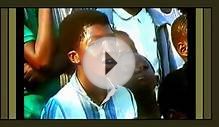 Congo - Guitar Galore - Taz Junior Kids Band - BBC Documentary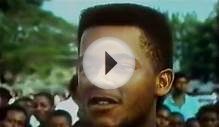 Congo - Wenge Musica - BBC Documentary (Oldies)
Share this Post