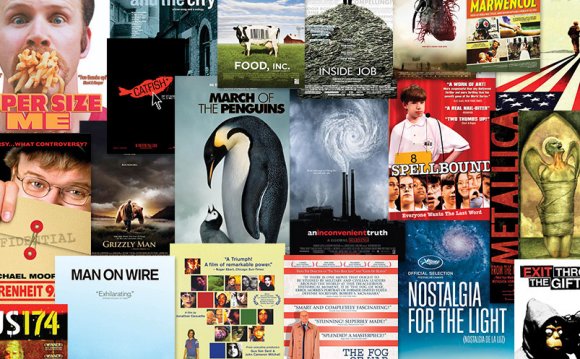 Documentaries are thought to be many things. Educational. Provocative. Life affirming. But hilarious isn't often on the list. Still, there are the occasional docs that have something to say, and find a way to say it in hilarious fashion. While most of these films use comedy to arrive at a larger point, that doesn't discount the fact that they are flat out funny. As we get closer to Documentary Now!'s August 20th premiere, check out some of the most laugh-out-loud docs around.
10. Anvil! The Story of Anvil
For one glorious summer, back in 1984, the heavy metal band Anvil toured the world alongside the biggest names in rock. But unlike Whitesnake and Bon Jovi, they never went on to sell millions of albums. The 2008 documentary finds the band still together after all these years, just barely holding onto their dreams. What could be a sad look at failed music biz dreams, instead becomes a tour de force performance for the members of the band, who fight to keep moving forward. The group's larger-than-life personalities, in particular lead singer Steve "Lips" Kudlow, make the film both joyful and hilarious. Thankfully, there is no expiration date on rocking.
9. The King of Kong: A Fistful of Quarters
Steve Wiebe didn't mean to become the world's greatest Donkey Kong player, but once he claimed the throne, he was willing to do anything to keep it. A down-on-his-luck public school teacher, Wiebe killed the long hours of the day playing Donkey Kong in his garage. One day he noticed that he'd somehow beaten the highest score ever recorded, and notified officials. Pandora's Box, consider yourself open. Previous record holder Billy Mitchell, a reigning gaming champ and supposed "Hot Sauce King" of Florida, was not pleased. He soon showed up, challenging Wiebe to prove himself on the joystick. A rivalry was born. Basically Rocky set in the world of 8 bit video games, the movie manages to be both more bizarre and hilarious than even its premise suggests. It also added "There's a Donkey Kong kill screen coming up" to our list of favorite movie quotes.
8. The Aristocrats
These days, the Internet seems to be caught up in a holy war about what comedians are allowed to say, and how they are allowed to say it. This film savors not just crossing that line, but sh*tting all over it. The premise here is simple: Filmmakers Paul Provenza and Penn Gillette simply ask the world's greatest comedians to tell their version of 'The Aristocrats, " a famously dirty joke that changes every time it's told. Everyone from George Carlin to Jon Stewart to Carrot Top takes their turn, stating, "a man walks into a talent agent's office, " before letting loose with the filthiest filth humanly possible. A look at how the minds of some of the best comedians of our time work, this film was a sensation for being rip-roaringly hilarious, while also challenging the very premise of political correctness in comedy.
7. Winnebago Man
How many of us have watched some bizarre viral video, of some crazy person doing some crazy thing, had a laugh and then completely forgotten about it? This documentary doesn't forget. Instead, the filmmakers dig deep, tracking down the star of an odd RV infomercial from the '90s whose R-rated outtakes became a sensation on the Internet. A look at the real world just underneath our bite-sized culture, the man they find is every bit as entertaining as his one bad day two decades ago would suggest.
6. Bowling for Columbine
A spoonful of sugar helps the medicine go down, something which filmmaker Michael Moore has always been well aware of. While this 2002 hit has largely been overshadowed by Moore's Oscar acceptance speech railing against the Iraq War, people forget how effective this movie was at simply making us laugh. Wherever you stand on the gun control debate, Moore did a brilliant job of proving his point with humor, and not just statistics.
5. Slasher
It's no surprise that filmmaker John Landis could find laughs in his documentary work, considering he's the man behind some of our most beloved comedies, including The Blues Brothers, Trading Places and Coming to America. Still, this doc is a surprise, if for no other reason than Landis himself never meant to make it. Instead, he actually set out to make a movie about politicians, but while gathering footage comparing them to used car salesmen, he realized he'd struck gold. The movie follows Michael Bennett, otherwise known as a "slasher." Slashers are typically hired by used car dealerships to organize sales extravaganzas that whip customers into such a frenzy that they end up buying cars well out of their price range. Bennett proved to be such a singularly unique and hysterical character, sipping beer and puffing cigarettes as he put on the hard sell, that there was no choice but to center the entire movie around him.
4. Religulous
Bill Maher doubles down on his unique ability to skewer religion with humor in this 2008 doc. Instead of safely lobbing bombs at the holy world from behind a desk, Maher gets out into the world, taking his critiques to the believers. An equal opportunity offender, he roasts everyone from Born Again Christians to Scientologists to their faces. You don't have to agree with him (although it helps) to find the humor in a museum dedicated to people and dinosaurs living side by side. Then again, if you think the world is 6, 000 years old, this might not be the movie for you.
3. American Movie
Wisconsin filmmaker Mark Borchardt has a dream, and that's to make a short film called Coven (which he seems unable to pronounce). He'll then use that short to raise money for a feature called Northwestern. And from there, take over Hollywood. He just has to finish the damn short first. Whether it's casting his parents, relying on his burnt-out best friend Mike Shank, or injuring his actors with poorly planned stunts, Borchardt's dedication to finishing the film above all else makes this one of the best, and funniest documentaries around. No matter how dark the film goes, it always finds humor in the situation, without ever mocking the people its about. A one-of-a-kind film that will make you want to chase your dreams, even if they involve a lot of low budget special effects.
2. Shut Up Little Man! An Audio Misadventure
A cult hit about a cult hit, this is another look at the people behind a viral sensation. The difference here is that this all happened before the Internet. Here, we see the story of two old men, Peter J. Haskett and Raymond Huffman, whose insane fights were so hysterical, their neighbors taped them surreptitiously, and then released those tapes onto the world. Little did they know those recordings would become a sensation, inspiring artists and filmmakers, and creating a strange world of its own. If this doc doesn't prove that truth is stranger than fiction, nothing will.
Source: www.ifc.com
RELATED VIDEO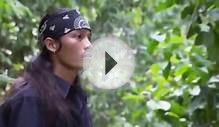 Elephant Documentary National Geographic 2015 - BEST ...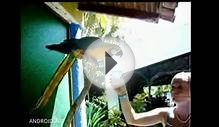 Parrots Documentary Best Funny Animal Videos April 2015 HD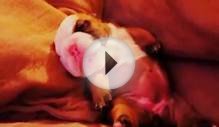 Best Funny Animal Funny Dog Documentary
Share this Post