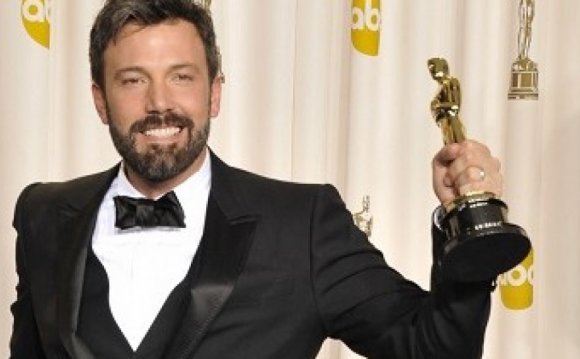 This story first appeared in the Sept. 26 issue of The Hollywood Reporter magazine.
If a story plays for free on CNN, audiences won't pay to see it in a theater. This was the mind-set behind Hollywood's aversion to politically minded movies following a string of box-office misfires such as Rendition, In the Valley of Elah, Green Zone and even the Oscar-winning but low-grossing The Hurt Locker.
But these days, political movies are back. Thanks to Kathryn Bigelow's Osama bin Laden thriller Zero Dark Thirty ($133 million worldwide), a dozen or so ripped-from-the-headlines films are about to debut or are in the works, even at the risk-averse major studios.
From competing Edward Snowden projects (one from Oliver Stone) to dueling drone warfare dramas to a pair of films about rescued U.S. soldier Bowe Bergdahl, Hollywood's slates again are mirroring the day's most controversial news. Brad Pitt is poised to play disgraced Gen. Stanley McChrystal, who resigned after he made disparaging comments about Barack Obama, in New Regency's The Operators. And on Sept. 3, Sony said George Clooney will direct an adaptation of Hack Attack, which delves into the phone-hacking scandal that engulfed Rupert Murdoch's news empire and the U.K. government. Likewise, on Oct. 10, Focus will release Kill the Messenger from Homeland director Michael Cuesta, which paints an unflattering portrait of the CIA. And Sony's Kim Jong-un comedy The Interview bows Dec. 25.
At the same time, the Toronto Film Festival showcased an unusually high number of politically heavy films, including Jon Stewart's Rosewater, about a journalist jailed in Tehran, and the drone critique Good Kill. And several hot-button projects, such as Truth, about Dan Rather's firing from CBS News, and Gavin Hood's drone drama Eye in the Sky, were being shopped.
Is the box office ready to support such provocative subjects? Last fall's Julian Assange film The Fifth Estate flopped with just $8.6 million worldwide. But in the 13 years since 9/11, Americans have become more skeptical of the government's handling of national security, and the studios are more inclined to back films that question its practices. "9/11 bombarded us with images of the attacks and reports of future attacks, and the status quo was pro-American military might, " says Cuesta. "As a result, the studios backed away from hard-hitting films about the war and national security. Now we're seeing a willingness to tackle complicated and controversial issues."
The challenge remains selling these types of films. When marketing based-on-a-true-story plots, executives say the key is enticing audiences without appearing didactic. "You don't want to market it in a way that feels like some form of leafy green vegetables that you don't want to eat, " says Gigi Pritzker, who produced Rosewater. "Jon said to me recently, 'I thought making the movie was the hard part.' "
Ron Howard received some of the best reviews of his career and a best picture Oscar nomination for 2008's Frost/Nixon, a retelling of the post-Watergate interviews between British TV host David Frost and President Nixon. Still, the Universal film mustered only $27 million worldwide. "It's a challenge to market these stories, " Howard tells THR. "But if you make it for the right price, there's an audience. And when they work, they resonate."
Unlike in the 1970s, when political-minded films like All the President's Men, The Parallax View and 3 Days of the Condor could lure audiences year-round, now insiders say that year-end awards buzz is necessary to selling a political film. "If they come out of the gate and people are attaching the word 'Oscar' to them, it makes them more of a must-see, " says Phil Contrino of BoxOffice.com. "But if they fall short of that, people tend to stay home."
The new crop of political films boasts plenty of Oscar veterans including Paul Greengrass (Captain Phillips) attached to an adaptation of Agent Storm: My Life Inside al Qaeda and the CIA for Sony as well as another Assange film, The Boy Who Kicked the Hornet's Nest, for Megan Ellison's Annapurna Pictures. Oscar-winning writer Mark Boal (Hurt Locker) and nominee Todd Field (In the Bedroom) are developing respective projects about Bergdahl, the Army soldier who was captured by the Taliban and traded for five terrorist suspects. Sony is looking for a top writer to tackle Glenn Greenwald's No Place to Hide: Edward Snowden, the NSA, and the U.S. Surveillance State.
Source: www.hollywoodreporter.com
RELATED VIDEO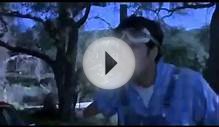 Scary Movies Horror Movies 2014 Monster 2014 Best Thriller ...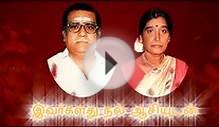 Tamil Movies 2014 Full Movie New Releases Political Rowdy ...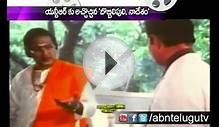 Special story on Political Movies 2014 - NT Rama Rao ...
Share this Post