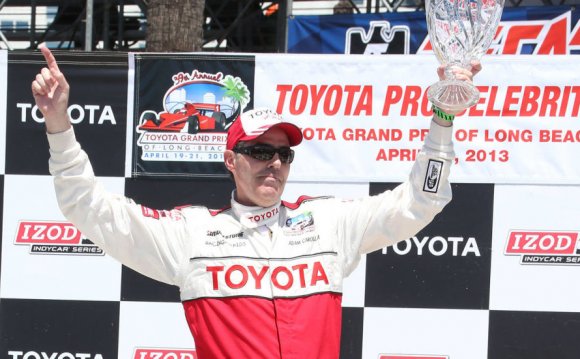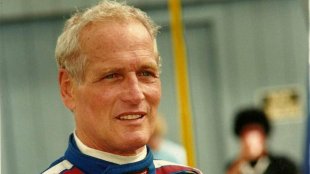 Paul Newman was a racer who happened to be an actor. Sure, he was a pretty good actor, with nine Academy Award nominations, one Academy Award, 82 films and an adoring public, but he might have really preferred to just drive race cars. That is the thesis of the new movie, "Winning: The Racing Life of Paul Newman."
Directed by Adam Carolla and Nate Adams and based on the book of the same title by automotive journalists Matt Stone and Preston Lerner, the documentary uses interviews and archival footage to trace the track time of the talented Newman from his early drives in the movie "Winning" to his final big victory at age 82 at his home track of Lime Rock. In between Newman raced everything, from SCCA to Baja to Le Mans.
Trouble is, Newman almost never appeared on camera himself, so there's not a lot of archival footage of him talking about racing. And Nissan didn't seem to have enough interest in its own race history to preserve its own archives. So there's not a lot of Newman talking about Newman.
But there are plenty of other great names and faces talking about him. Just about everyone you could ever want to hear from appears, from lifelong friend and frequent co-star Robert Redford and Robert Wagner to Newman's wife of over 50 years, Joanne Woodward. From the racing world there is Mario Andretti, Carl Haas, Bob Sharp, Sebastien Bourdais and a host of others, all giving their take on what a nice guy and true racer Newman was. It's almost a canonization of the actor, which might not be inappropriate.
Paul Newman was happiest at a race track.
Newman cherished his privacy and found that racing allowed him, to a certain extent, to be just one of the guys in the paddock, which he loved as much as the competition on the track.
The movie is a two-year effort by a team headed by podcast, radio and entertainment juggernaut Adam Carolla, with Nate Adams also writing and directing. It's somewhat amazing that a guy like Carolla would craft such a sensitive and thoroughly human portrayal of Newman, given Carolla's penchant for rants, rage and flatulence jokes in the rest of his comedy. If he can construct something this good, who knows what else he might be capable of? Well, funny you should ask: Carolla has documentaries in the works on the Ford vs. Ferrari wars at Le Mans and on the life of pioneering black racer Willy T. Ribbs.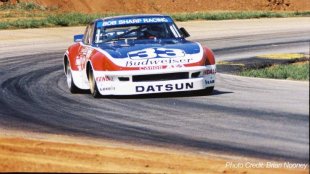 How did the former construction worker and expert dry wall installer come to make such a moving and nuanced portrait of this racing and acting icon? It wasn't necessarily Newman that was the draw, at least not at first.
"I liked anything with an overhead cam, " Carolla said after a screening of the movie in his semi-sprawling cinderblock man cave in The Valley, a group of industrial buildings crammed with classic Lamborghinis and ex-Newman race cars. "I had a (Datsun) roadster a million years ago… it wasn't a Paul Newman thing it was a BRE, Bob Sharp thing."
Newman started racing late in life, when he was in his forties.
A chance find of a Bob Sharp Datsun 610 race car on eBay lead to his first purchase, "…because I thought it was cool."
"Then I started talking to Bob Sharp and started picking his brain."
In fact, he found that the Paul Newman race team owner "wouldn't stop talking, " which lead to Carolla's learning more about Newman. From that came the purchase of what is now a fleet of nine or so ex-Newman race cars, which he drives in vintage events. Then when he read the book by Stone and Lerner he got the idea to document Newman's racing life.
"I realized people didn't know anything about him, " Carolla said. "A lot of people claimed to know about Paul Newman but didn't. It frustrated me that nobody knew him."
So, two years ago, he got to work on the documentary, which is now available on iTunes, Amazon and Xbox. Starting May 22 it will move to just about any video-on-demand platform short of Netflix, and they are working on Netflix. As of presstime you could even see it at a 3:10 p.m. showing at the Laemmle NoHo 7 on Lankershim Blvd. in The Valley.
Racers will get a kick out of it, recognizing tracks and drivers they've known for years. Newman fans will like it, too, as it sheds light on an aspect of their hero's long, full life that they may not have seen before. And it is so well done that non-racers and non-Newman fans will even like it as it tells a story of a life well-lived to which most of us can only aspire.
Source: autoweek.com
RELATED VIDEO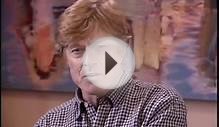 Paul Newman.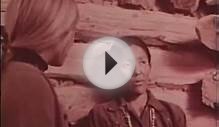 Oscar-winning documentary narrated by Paul Newman on life ...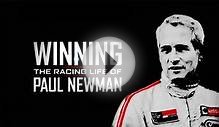 Paul Newman Winning Documentary Trailer
Share this Post